A feast of fools took place in your town today. After the year again, reputable people exchanged roles with freaks and wretches, making the craziest fun of them, dancing, drinking, feasting in the streets. But the night is approaching, an exceptionally cold and dark one... And those three figures are somehow different, far odder than anything you have seen even during this very day.
The tall, the thick, and the third one – the mad. They do not laugh...
The wind starts to blow and it smells like rotten meat. Are they heralds of the upcoming Apocalypse, or just maniacs hungry for blood? Where are the guards now – are they too drunk? – Run! Hide! Pray!
---
An experimental PNP hide and seek mini-game, just one game plan, and a few pages of text. Brutal stuff, for adults only.
Purchase for $1 from Bandcamp: https://warclawgames.bandcamp.com/album/night-of-the-killing-freaks
...or from itch.io:
---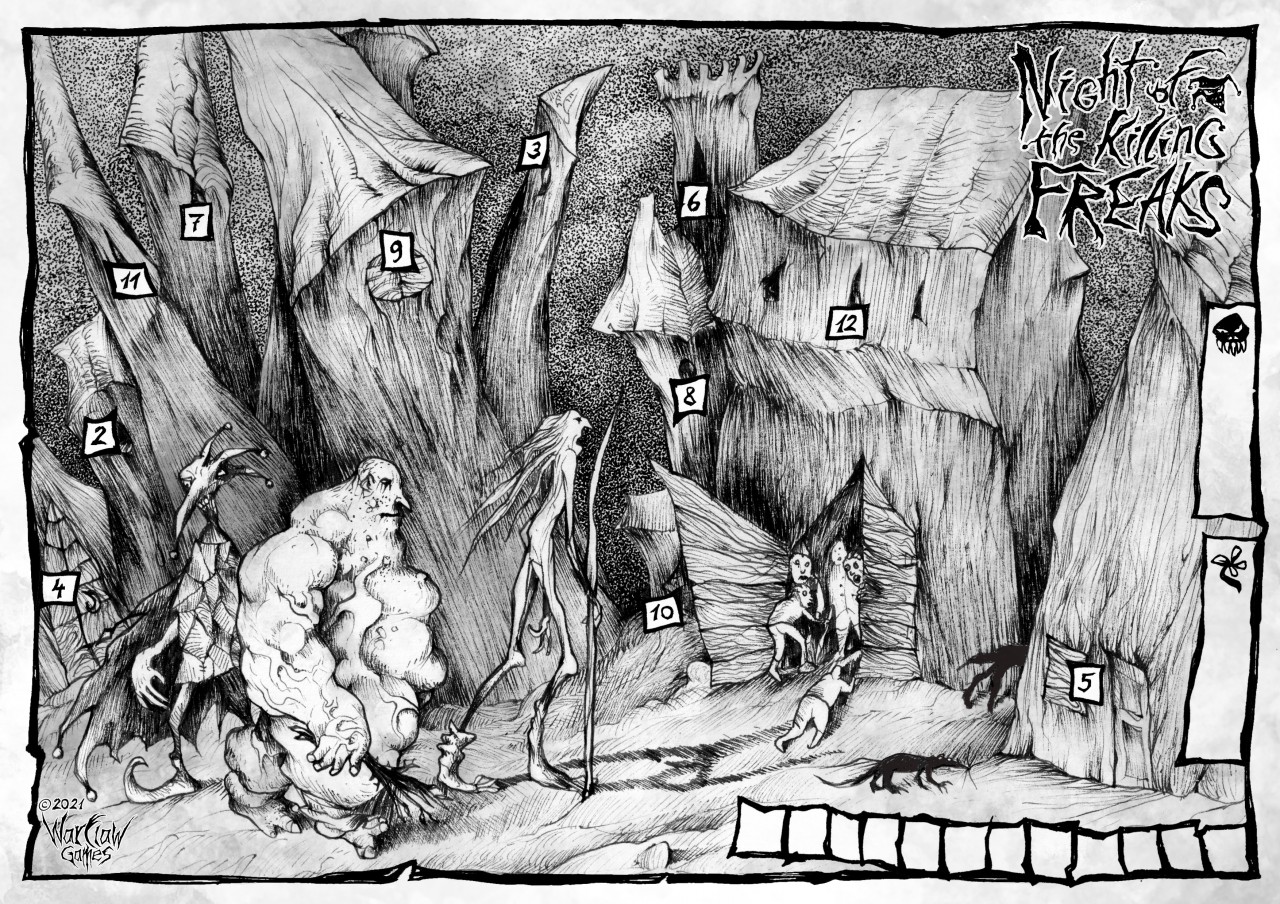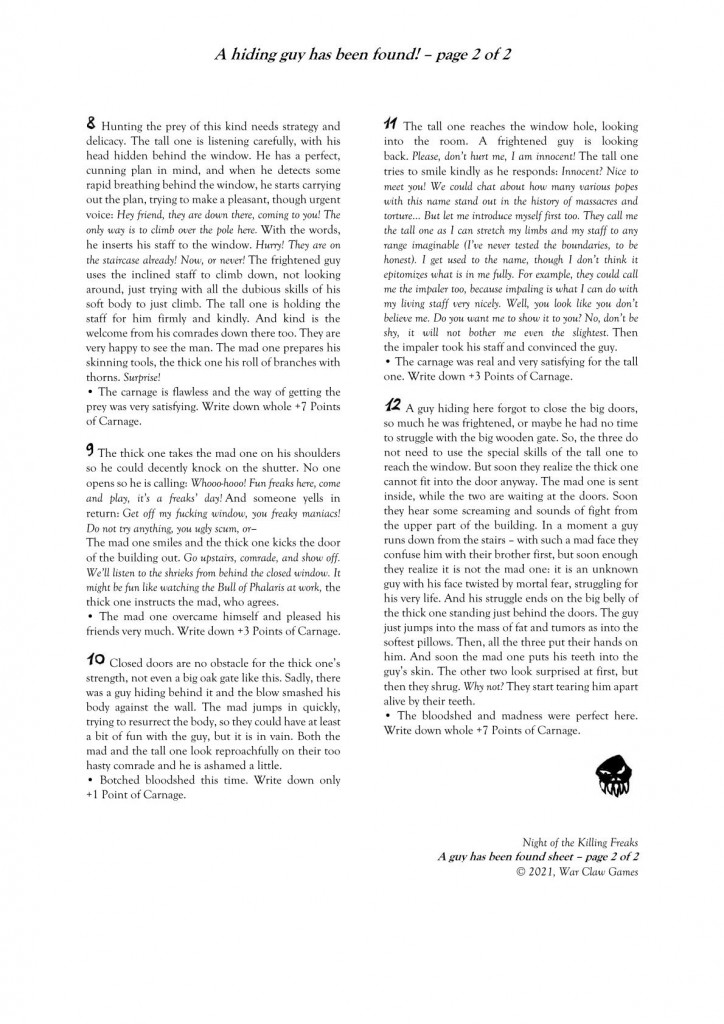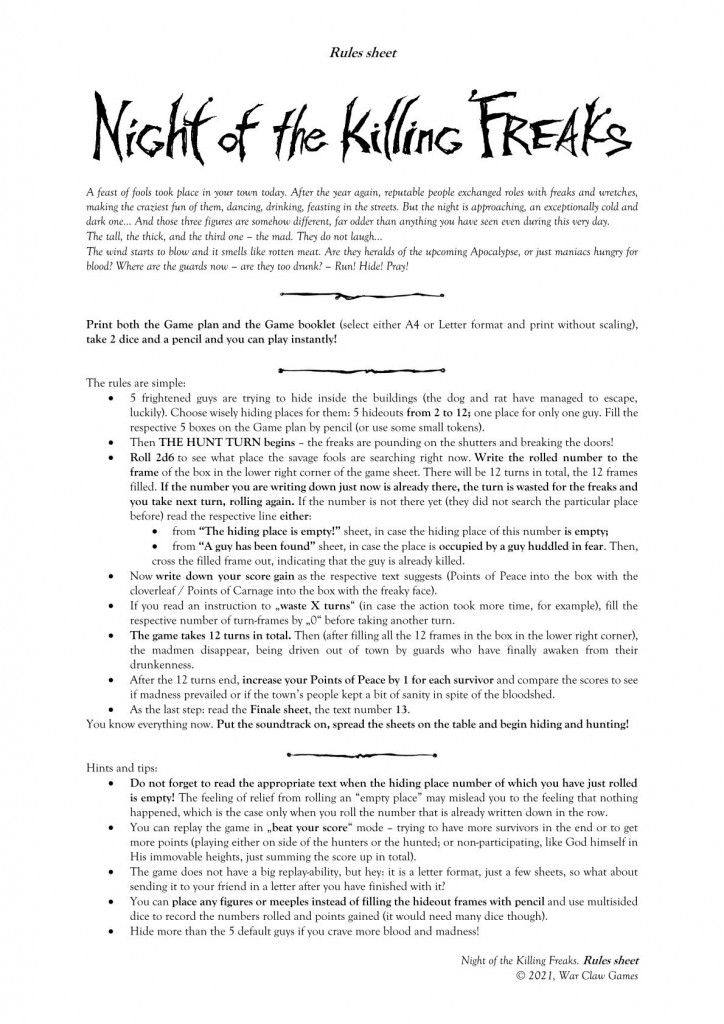 ---